Cayman's Culinary Landscape
Cayman's cultural melting pot has given way to a diverse culinary landscape.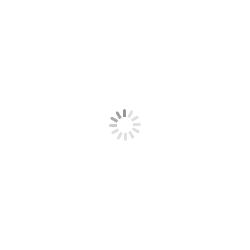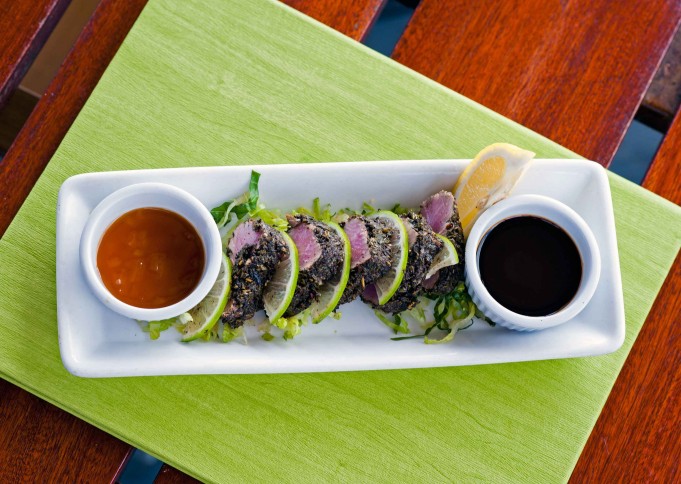 © Da Fish Shack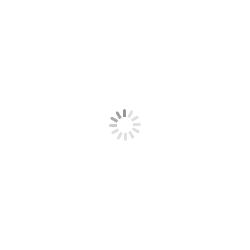 Jennifer Marshall
Before Grand Cayman became renowned for its outstanding chefs and international cuisine, Caymanians had a strong relationship with food based on a sea-farer's diet from the days when fishing was a fundamental source of sustenance.
Pre-dating supermarkets and refrigerated shipping containers, traditional dishes reflected what could be grown, raised and caught in the Cayman Islands. Caymanian cuisine still features prominently at the family table and visitors to Grand Cayman should take a drive along the less travelled routes to the East and North of Seven Mile to taste traditional local fare. Local favourites include turtle stew, rundown, Cayman beef, marinated conch, conch fritters and Cayman lobster. Heritage Kitchen on Boggy Sound Road in West Bay and Vivine's Kitchen in East End are just two examples of unassuming local establishments where you will find Caymanian hospitality and cuisine in abundance. For more recommendations on the best places to enjoy local fare, please visit our Best Local page.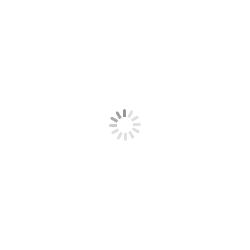 Heritage Kitchen - West Bay
Cayman's traditional fare has also been influenced over time by other Caribbean islands, particularly Jamaica, due to the geographical proximity of the two islands, exchange of workers and family and business relationships that have developed over the years. Influences from Jamaica and other islands in the region, such as Trinidad, Cuba and South American, can be identified across Grand Cayman in restaurants such as Singh's Roti Shop, which offers an authentic 'Trini' experience, and Veranda at the Grand Cayman Marriott Beach Resort, which boasts a weekly Argentinian 'Asado' night. Jerk vendors serve tasty dishes of jerk pork, chicken and sides of rice and beans, coleslaw, 'festival' and 'bammy'.
Beyond the Caribbean diaspora, growing Asian communities in Cayman have introduced their own varieties of cultural dishes resulting in a profusion of Asian restaurants, from sushi bars and family-run Thai favourites to sophisticated fusion offerings. Originally from Mumbai, India, Chef Vidyadhara Shetty has over 30 years of experience and is a strong proponent of diverse cuisine and culinary excellence in Cayman. His restaurant, Blue Cilantro, is the epitome of sophistication and offers a dynamically inspired fusion menu with refreshing flavour combinations and a novel approach to Pan-Asian cuisine.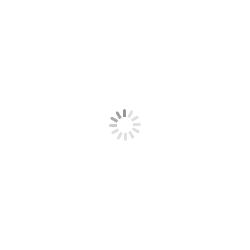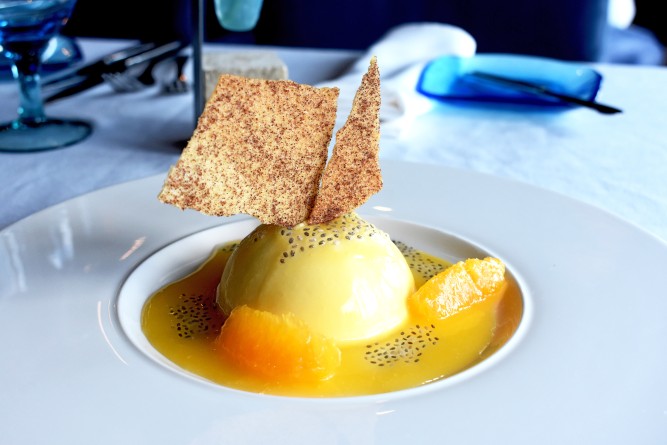 ©Mahreen Nabi
Blue Cilantro
As President of The Culinary Society, Chef Shetty champions local chef development and the Society is active in providing education and training to chefs as well as encouraging member chefs to travel overseas to perform at trade shows and events. Chef Shetty believes The Culinary Society promotes diversity in Cayman's cuisine, "Yearly competitions and chefs from various countries challenge one another, bring different ideas, flavours and ingredients which helps to make Cayman's cuisine very unique." Another long-standing Asian restaurant is Thai Orchid, which has been delighting customers for over 20 years with their authentic Thai food.
American celebrity chefs and the food movement some refer to as the 'American food revolution' have had a significant influence on the Island. Executive Chef Dean Max, from The Brasserie, has been invited to cook in the kitchen of James Beard in New York City for the last nine years; one of the industry's highest honours. Eric Ripert, founder of the legendary Le Bernardin in New York, has also been a leading figure in Cayman's culinary scene and his restaurant, Blue by Eric Ripert, is highly acclaimed. 
Tex Mex-style restaurants can be found along Seven Mile Beach and there are many dining options for American visitors or expats hungry for a taste of home. The Agave Grill has become a local institution and serves generous portions of tasty burritos, ceviche and a host of other Mexican dishes.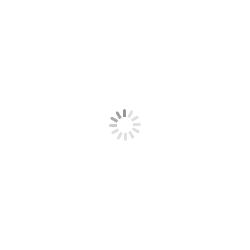 LUCA
There are a number of excellent Italian restaurants across the Island, from family-style dining at Ragazzi, to Casanova's, which is perfectly situated for day trippers off the cruise ships near the harbour in George Town. LUCA is a sophisticated dining experience offering innovative and contemporary Italian cuisine right on Seven Mile Beach. Further afield, Ristorante Pappagallo is a memorable Italian restaurant in West Bay that gives a fresh spin on Italian classics and appeals to visitors seeking a night out off the beaten track. 
Tourists and new residents can taste a sample of what Cayman's restaurants have to offer during the annual 'Taste of Cayman Food & Wine Festival' held in January of each year. The festival represents a cross-section of Cayman's impressive and diverse culinary culture and every year the plethora of culinary options continues to grow.
As residents already know, the quality and variety of cuisine available in Cayman contributes to its sterling reputation as a premier port of call. So whether you are feeling adventurous or just seeking some comfort food, Cayman will not disappoint.