Easter Weekend Brunches and Specials
Discover all of Cayman's tasty offerings over Easter Weekend.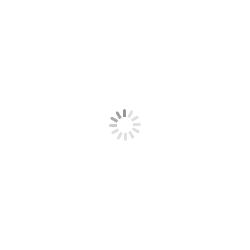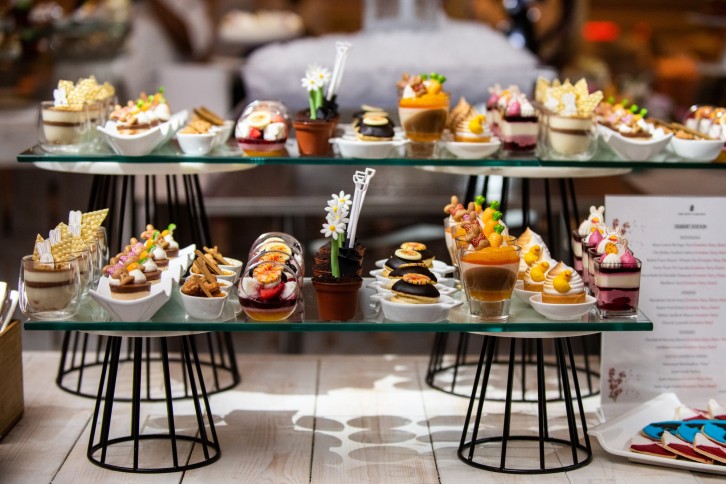 © Ritz-Carlton Grand Cayman
Foodies get their boxes ticked over Easter Weekend in Cayman as restaurants across the Island introduce special Easter menus or give a festive treatment to their usual brunch offerings. Read on for more details.
Easter Weekend Brunches and Specials
Agua: Celebrate Easter with a delightful family-style Easter brunch at Agua Restaurant. Enjoy traditional Easter favourites, including seafood, meats and unlimited Champagne or cocktails from 11.30am. CI$125 with alcohol, $85 without. 
Ave: Enjoy Ave's classic brunch with a Spring inspired menu and a festive chocolate egg display. 12.30pm-3.30pm. CI$98 with alcohol, CI$85 without alcohol, plus grats. 
Bacaro: Bacaro will be serving a special multi-course Easter menu on Saturday, April 3rd and Sunday, April 4th from 12pm-3.30pm. 
Calypso Grill: Calypso Grill is offering an Easter Weekend Specials menu (alongside their regular menu) from Thursday, April 1st until Monday, April 5th. Thurs-Sun 11am-9.30pm, Mon 11am-4pm.
Cracked Conch: Enjoy a Cayman-style buffet for Easter Sunday at the Cracked Conch. Features include fish and conch rundown, escovtich fish, ackee and codfish, Cayman style beef stew and lots of local side dishes! 
Ritz-Carlton Grand Cayman: The Ritz will be offering a special Enchanted Forest Easter Brunch on Sunday, April 4th from 11am-3pm in the Cayman Islands Royal Ballroom. Indulge in their usual brunch splendor, as well as festive treats and take part in the annual Easter Egg Hunt on the Great Lawn! CI$185 for adults, CI$80 for children 6-12, CI$40 for children 3-5. Call (345) 815 6912 to reserve. 
Silver Palm Lounge: On Friday, April 2nd, Saturday April 3rd and Monday, April 5th, meet-and-mingle with the Easter Bunny in the Ritz-Carlton's Silver Palm Lounge for a special Easter Afternoon Tea. Enjoy classic Afternoon Tea offerings and end the afternoon with a memorable Easter Egg Hunt. CI$85 for adults, CI$45 for children 6-12, CI$20 for children 3-5. Call (345) 815 6912 to reserve. 
Grand Old House: Enjoy a delicious Easter Brunch at Grand Old House! As always there will be live action stations where their Chef's will prepare your dishes exactly to your taste. Sunday, April 4th. 11am-5.30pm. CI$86.95 for adults, CI$34.95 children 12 and under. 
The Wharf: Celebrate Easter at The Wharf with an array of colourful produce from Cayman's land and sea, prepared in traditional island style and with a twist at their Local Easter Brunch! 11.30am-2.30pm. CI$65 for adults, CI$45 for children 12 and under. 
Westin: Enjoy the Westin's special Easter Brunch buffet on Sunday, April 4th, featuring festive desserts by Chef Barani. CI$75 plus 16% service charge. CI$25 for children under 12. 
Cayman Cabana: Cayman Cabana is hosting a fabulous all-inclusive brunch party on Saturday, April 3rd from 3pm. CI$75. Must be 21+ to attend. 
Caboose: Enjoy an early Easter Breakfast at Caboose from 7am-10am, Thursday 1st April 2021. Some menu highlights include pancakes cooked over an open fire and chilaquiles with eggs. 
Pane and Pasta: Enjoy a family-style Sunday brunch at Pane and Pasta from 11.30am-2.30pm. Reservations can be made at info@paneandpasta.net. 
Carnivore: Carnivore's Easter-In-A-Box provides you with an appestiser, two prime cut mains and a slew of sides that will be sure to satisfy for less than $70. Hosting a feast for four or more? Order a Foster's family dinner online - choose your main course, veggie side and starch side, all for just $39.99. Call 640 6328 for more info. 
Harbour Grill: Enjoy Easter Sunday at Harbour Grill for their usual delicious brunch offerings plus some festive favourites.