Mother's Day Specials
Cayman restaurants are celebrating Mums with special Mother's Day teas, brunches, set menus and more.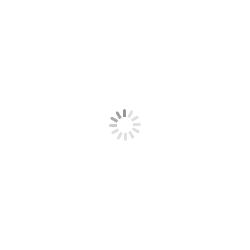 © Ritz-Carlton, Grand Cayman
Sunday, May 9th is Mother's Day and Cayman Restaurants are pulling out all the stops for the special ladies in our lives - let Mum choose from breakfasts, teas, brunches, special set menus and more!
Anchor & Den: Kick off Mother's Day weekend on Friday, 7th May with A&D's Mother's Day Night Market. Celebrate the evening with delicious food and drink from around the world and cheers to the special ladies in our lives. Enjoy their classic Mad Hatter's Tea with a Twist on the Saturday (8th May) and end the weekend with a Special Mother's Day Brunch on Sunday, 9th May. 
Silver Palm Lounge: Savor an assortment of classic and herbal teas paired with delectable finger sandwiches, freshly baked scones and tempting pastries for a special Mother's Day Tea on Saturday, 8th May.
Ritz-Carlton: Celebrate your favourite Lady with a memorable Sunday brunch at the Ritz-Carlton featuring delectable culinary stations, flowing bubbles and live entertainment. CI$185 for bottomless food and Champagne. 
Ave: Let Mum decide: Enjoy a delicious start to Mother's Day with a buffet breakfast at AVE OR celebrate Mother's Day in style with a Sunday Brunch featuring a mouthwatering selection of savory food favorites, delectable sweet treats and free-flowing Mom-mosas. Click links for pricing details.
Agua: Agua will serve a full spread, including seafood, grass fed meats, organic pastas and farm fresh produce for their special Mother's Day Brunch. 11.30am-2.30pm. CI$85 for food only, CI$125 for bottomless drinks.
Calypso Grill: Enjoy specials all Mother's Day weekend at Calypso Grill, 11am-9.30pm. Full menu also available.
Harbour Grille: Treat Mum to an all-you-can-eat Mother's Day Brunch at Harbour Grille on Sunday, 9th May, for CI$28.95 per person. 
Camana Bay: Share lunches, brunches, dinners and sweet treats at a selection of Camana Bay restaurants this Mother's Day. 
Upstairs at Kaibo: Book Mum in for a fine lunch Upstairs at Kaibo, featuring four courses, and Pimms punch or pink bubbly drink pairing. 12pm-3pm, for CI$60 per adult.
Tillie's: Enjoy Tillie's classic brunch offerings this Mother's Day from 11.30am-3pm. CI$100 for bottomless Prosecco or CI$125 for Champagne.
Ragazzi: Ragazzi is offering a 4-course set dinner menu Saturday, 8th May and Sunday, 9th May for CI$45 and a Mother's Day a la carte Brunch Menu on Sunday from 11.30am-2.30pm. Add bottomless Prosecco or house wine for CI$25.
Blue Cilantro: Give Mum the option of a special Mother's Day Brunch 11.30am-3pm, CI$58 per person, or a 4-course set Steak dinner menu served from 6pm-10pm.
Steak Social: Enjoy Mother's Day brunch at Steak Social 11.30am-3pm, CI$150 per person, +15% grats.
Ristorante Pappagallos: Enjoy Pappagallo's serene brunch setting this Mother's Day with an extra-special buffet-style Sunday brunch. CI$72.50 with unlimited Prosecco, CI$60 brunch only, CI$30 for children. Additional 15% service charge. 
Cimboco: Give Mum the choice of a Saturday or Sunday brunch at Cimboco this Mother's Day weekend. 
In between all that good food, check out some more ways you can make Mums feel special this Mother's Day, with Cayman Parent's Mother's Day roundup.