Super Bowl Sunday 2023
We're bringing you the best seats on-Island ready for this year's Super Bowl Sunday.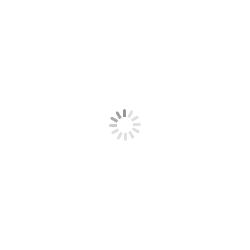 In 2023, the Super Bowl will be held on Sunday 12th February. Whether open-air on the beach or wide-screens in the pub, we've listed the best Super Bowl viewing parties across the Island.
Keeping checking back for more details on 2023.
Karoo With 7 outdoor & indoor TVs, additional speakers and a great menu, Karoo has it all!
Chicken! Chicken! Enjoy some Chicken! Chicken! this Sunday with their Super Bowl offer - buy a whole rotisserie chicken or family feast and get a complimentary 6 pack of coca-cola! The perfect game day feast.
Ragazzi Similarly, Ragazzi have a Super Bowl special for the big game. The Eagles Special (Two pizzas from the menu and 24 chicken wings with BBQ, buffalo or jerk CI$68) or the Chiefs Special (2 pizzas from the menu, 24 chicken wings with BBQ, buffalo or jerk, Caesar salad and chocolate mousse cake CI$89). Takeout an delivery only, prices exclude gratuity. 
Salty's Sports Bar Watch the game at Salty's and have a delectable viewing experience with 24 screens. Soak up the Caribbean weather on their patio or dine and enjoy the action!
Macabuca With Corona buckets for CI$20, chilli & chilli cheese dogs, and the ocean waters lapping in the background, Macabuca gives you an island-take on the Super Bowl.
Bayside Head to West Bay for Bayside's Super Bowl Suday wind down. Watch the big game on their 3 big screens, with CI$11 pizzas, CI$5 1981s and more CI$5-7 drink specials!
Gino's Enjoy the game from the comfort of your own home and order in some New York-style pizza from Gino's!
Silverside Head to George Town to watch at Silverside! They'll be showing the game on 5 TVs and a 110inch projector screen. There will be food and drink specials, including CI$6 Bacardi and CI$6 Caybrew. Happy hour is also 4pm-7pm!
The Hive Spend Super Bowl Sunday at The Hive where you can get all-you-can-eat and all-you-can-drink for CI$125 plus, there's additional bucket specials.
Lone Star Bar & Grill Catch the big game with food and drink features and prize giveaways during the game at Lone Star. In addition to their TVs, Lone Star will also show the game on a giant projector screen. There will also be beer CI$20 bucket specials and an outside bar. 
Legendz Come hungry to Legendz as there is an impressive menu featuring great bites at affordable prices and some great bucket deals. With fantastic seating throughout the bar, you're sure to find a great spot.
The Bird Enjoy Super Bowl LVI live at The Bird with beers and food specials! What's better than juicy Kansas City ribs or a Philly cheesesteak washed down with ice cold Caybrew?
Paradise Pizza Take your friends to Paradise Pizza to watch this year. Watch the game, try some new special menu items and enjoy some great cocktails! Pick the winner and get a free shot of their house Limoncello!
Lloyd's Smokehouse & Grill Lloyd's recommends their Super Bowl pack: 1 pitcher of Island Hopper IPA, Caybrew, Freestyle or White Tip and 12 smoked chicken wings for CI$39.95. They also have 10 TVs and 2 big projectors.
All Stars Head to the viewing party at All Stars where you'll be served bucket specials, beer specials and wing specials… all the specials!
PD's Pub and Restaurant Enjoy awesome drink specials for the Big Game at PD's Pub and Restaurant.
Seven Mile Lounge Enjoy the game on a huge TV with beers and bubbles.
Sandbar Super Bowl LVI will be played on Sandbar's BIG SCREEN plus their five 50" screens. Enjoy drink and food specials throughout the day as well as fun bar games in between all the action.