Taste of Cayman Food & Drink Festival 2023
This year, join in celebrating 35 years of Cayman's longest running and biggest food and drink festival.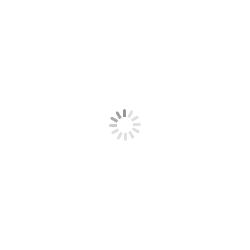 After a two-year hiatus, it's back! Foodies will gather in their thousands to experience classic, local cuisine from Cayman favourites as well as imaginative, mouth-watering creations from the Islands' newest eateries.
Taste of Cayman Food & Drink Festival presented by Visit Cayman Islands is an annual initiative of the Cayman Islands Tourism Association (CITA) which promotes the culinary excellence of the Cayman Islands food and drink scene. In 2023, Cayman's largest and longest running food and drink festival celebrates 35 years since it first began, when a few restaurants from the Cayman Islands Restaurant Association met in a field to compete in a Chilli Cook-off. Today, the event has grown to attract thousands of festival goers to celebrate and experience the food and drink scene in the culinary capital of the Caribbean, and enjoy the music and party atmosphere that it has become known for.
This year, Taste of Cayman promises to be bigger and better than ever before, with over 30 vendor booths, a mixology competition, cooking demo, local artisans and craftsmen, traditional music and art presentations, and so much more!
What to Expect
Expect a celebration of Caymanian cooking traditions and sample the Islands' culinary excellence that's steeped in our rich heritage. Try traditional Heavy Cake recipes, taste the best Cayman Beef and sample the many delights of our Islands' homegrown talent who continue to boil, bake, fry, shake and mix up our best-loved tasty treasures. And rest assured, there'll be exciting new flavours and features starring in this festival of foodie brilliance. Participating restaurants and bars are still under wraps, but you're sure to be wowed by all the many tastes of Cayman!
VIP Chefs
Taste of Cayman are also adding some international flare and flavour to this year's festival. Food Network Canada's Top Chef Canada Season 10 winner Chef Tre Sanderson, and Food Network's Sandwich King host Chef Jeff Mauro, will be the special culinary guests to participate in this year's festival. Tre Sanderson will be featured on the Bon Vivant Demo Stage, and Jeff Mauro will be doing a demo in the Experience room.
Chef Tre Sanderson A first-generation Canadian with Jamaican roots, Chef Tre is inspired by his Caribbean heritage and infuses it into every dish he creates. Chef Tre has worked in some of Toronto's best kitchens throughout his career, where he has been fascinated by other amazing cuisines. Chef Tre is proud to be recognized as the first black chef to win Top Chef Canada and is honoured to be inspiring the next generation of young diverse chefs.
Chef Jeff Mauro Emmy-Nominated Celebrity Chef, Jeff Mauro was born and raised in Chicago where he was determined from an early age to become the funniest chef in the world. After years spent cooking in restaurants, graduating with honours from Culinary School and performing on stage, he landed himself on Season 7 of the hit show Food Network Star. He ultimately won the competition by combining his passion for cooking with comedy and landed his own series, the Emmy-nominated Sandwich King. He is also a co-host of the 3-time Emmy-nominated The Kitchen, now in its 34th season. Jeff is also a recurring co-host on Food Network's Prime Time show Worst Cooks in America.
Demo Stage Line-up
Maureen Cubbon, Director of Bestlife & Zest, will lead a kids cooking class.
Celebrity Amateur Chef Cook-off – Each amateur chef will be shadowed by a local professional chef (chefs will be announced soon).
The winners of Cayman-style Beef & Heavy Cake competitions will be announced.
Chef Tre Sanderson and local Chef Dylon Benoit (Carnivore) will have a joint special presentation.
Seven Fathoms Rum Mixology Competition.
Entertainment
Tribute band, The Material Girls Tribute Band of Pop Music's Favourite Divas. Following the festival's tradition of providing entertainment featuring international tribute bands of renowned musicians, this year's highly-anticipated main act features the ultimate tribute band of female vocalists embodying the mega-star personas of Grammy Award winners Madonna, Cher, Adele and Lady Gaga. Collectively, they perform together as the Material Girls, a Canada-based tribute band that covers the best songs from prominent female artists through the decades.
The Fabulous 68's Roll and tumble through the Rock 'n' Roll jungle.
Dan Ebanks Distinctive sound and unique performance style of presenting as a full band using a live looping station.
DJ Rion Kirk Mixed DJ'd music set; crowd-pleasing blend of Caribbean rhythms and contemporary beats. 
Many of these will be featured in the All Things Cayman area where guests can experience the melodic sounds and vibrant performing arts from some local favourites rooted in the heritage of our beloved isles. (All Things Cayman is kindly sponsored by the Ministry of Sports, Youth, Culture & Heritage.) 
How to Vote
Like in previous years, visitors will be able to vote for the Best Restaurant. In 2023, guests can cast their vote via a new voting feature in partnership with the Good Taste app. So get ready to vote by downloading the latest version of the app now.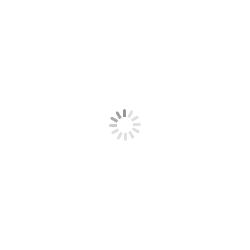 When: May 13th 2023, 5pm-11pm
Where: The Festival Green at Camana Bay, Grand Cayman, Cayman Islands
General Admission: Adult CI$60 | Child CI$20
AI Rentals VIP Admission: Adult CI$225 | Child CI$50
 
Get your tickets online at tasteofcayman.org, or in person at various ticket outlets across the Island:
Blackbeard's – all locations
Bon Vivant (Camana Bay)
Funky Tangs (Shedden Road - George Town & Hurst Road – Savannah)
Diver's Supply (West Shore Centre, West Bay Road)
Sports Supply (Galleria Plaza, West Bay Road)
Office Supply (Marquee Plaza, Lawrence Boulevard)
Tower Marketing office (Fidelity Financial building, West Bay Road)
All ticket inquires: taste@tower.com.ky or (345) 623 6700. Visit tasteofcayman.org to buy tickets, find out more about participating restaurants, music artists and discover unique experiences for 2023.
©Taste of Cayman, 2023. 'Taste of Cayman' is a registered trademark wholly owned and operated by the Cayman Islands Tourism Association (CITA).