Chef's Stories
The culinary event of 2022, Chef's stories at Bàcaro is a food event series offering exceptional food, unlimited drink and live music.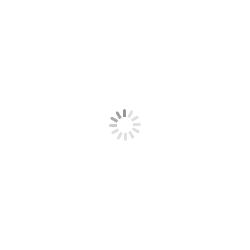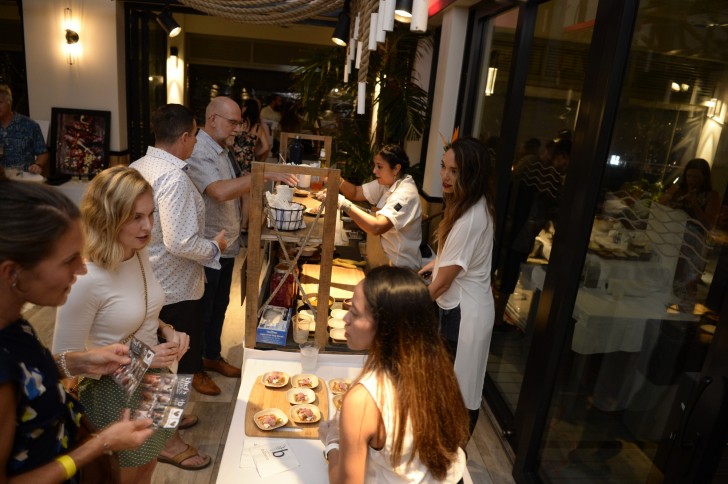 Chef's Stories IV: Enjoy the fourth and final installment of the Chef Stories Series on Saturday 28th May, promising an evening of exceptional food, unlimited drink, live music and a glimpse into the last supper menus of 12 of Cayman's very own culinary masters.
Participating Chefs:
Federico Destro of Bàcaro
Simone of Agua
Alex Menegon of Ristorante Pappagallo
Joe Hughes of BAYSIDE
Adriano Usini of Le Vele
Luca Cocchieri of Luca
Dylan Benoit of Carnivore/Prime Kitchen Catering
Maureen Cubbon of Zest Meals/Bestlife Culinary
Stefano Franceschi of Gelato & Co.
Roman Kleinrath of Dining at Home Catering
Nicky Hull-Saldanha of Unique Restaurant
Elliott Wilkie of Chef Eliot Catering
Chef Federico Destro
Born and raised in Venice, Italy, Chef Fede's relationship with food began as a young child "helping" his mother make gnocchi…or more correctly, playing with the floury dough on the kitchen table. At age 14, he enrolled in culinary school for 5 years.
During the summer breaks, Chef Fede would work in various restaurants and hotels in Venice and the surrounding area. He also spent a season working in Tuscany. In 1999, he decided to leave Italy to experience the world and arrived in Grand Cayman to work as a line cook at Ragazzi Restaurant. After 2 years, he was promoted to Head Chef – a position held for 5 more years. In 2007, he moved on to help in opening sister restaurant LUCA at the Caribbean Club, where he worked as Head Chef for 9 years. Finally at the ripe age of 40, the opportunity to open his own restaurant arrived, and after teaming up with Barney, the bàcaro adventure began. His food philosophy is simple – source the freshest, quality, local ingredients, and simply match them together – no messing around! He believes in letting the food speak for itself.
Chef Adriano Usini
Born in the small town of Caravaggio, Italy, Chef Adriano Usini grew up with an appreciation for the culinary arts thanks to many weekends spent observing his grandparents cooking and creating meals from scratch. He was formally introduced to the restaurant business at age 12 when he bussed tables for a local restaurant on weekends and at age 14, he enrolled in culinary school.
After graduating he secured a job with the international cruise line, Princess Cruises, where he worked his way up through the kitchens before returning to Milan to work as a Chef. Eight years later his passions brought him to Grand Cayman, and he joined the team at Ristorante Pappagallo. In 2002, Adriano moved to Ragazzi where he served as Head Chef for twelve years. Finally, in 2014 Chef Adriano fulfilled his lifelong dream of owning his own restaurant with the opening of Le Vele Restaurant Pizzeria & Lounge in Cayman's capital.
His passion for Italian culinary tradition informs his cooking; he uses fresh, simple ingredients to create refined dishes.
Chef Roman Kleinrath
Born in Austria, Chef Roman Kleinrath spent his formative years learning and working at some of the best restaurants in the country – including the highly acclaimed Restaurant Corso, next to the Vienna Opera House, and Hotel Palais Schwarzenburg. 
In 2007 he relocated to Cayman as a Sous Chef, steadily working his way up through the Island's more well-known fine-dining establishments to Head Chef status while simultaneously co-opening the private catering company Dining at Home. He spent a year living in Perth, Australia in 2013 and during this time he travelled to South East Asia where his love for Asian cuisine first ignited. He returned to Cayman in 2014 where he applied his new-found appreciation to his work, serving as Head Chef for LUCA and Hemingways restaurants. 
In his spare time Chef Roman combines two passions, enjoying fishing and cooking his fresh catches for clients. 
Chef Dylan Benoit
Chef Dylan Benoit revolutionised Cayman's culinary scene when he first moved here from Canada in 2010. He is currently the Chef/partner of Carnivore Premium Meats: a gourmet bespoke butcher shop. Chef Dylan has an intense passion for cooking, and he also owns the chef company Prime Kitchen, where you can book him as a private chef for a special occasion or corporate event. He also hosts a television show, Fire Masters, on Food Network Canada, Cooking Channel US and UK A+E networks.
Chef Dylan loves to travel, documenting his journeys to main food destinations around the world on his blog: www.dylanbenoit.com. Since he was a child, he has always loved cooking, as well as learning and expanding his knowledge of different worldwide cuisines. 
Chef Joe Hughes
Originally from Devon, a rural county in South-West England, Chef Joe first discovered his passion for cooking when he was 19, inspired by revolutionary British chefs like Gordon Ramsay. Arriving in Grand Cayman in 2009, Chef Joe worked at Agua for 2 years as part of the opening team. After leaving and returning again in 2016, he worked at Avecita on the chef's counter with Chef Remy Lefebvre and then started a new project together with Simon Crompton in the Grove. Chef Joe is now in the kitchen of new West Bay restaurant BAYSIDE.
Chef Joe loves to cook smaller, creative dishes; he is inspired mostly by Asian, Mexican, and Middle Eastern cuisine. He also holds street food very close to his heart. For aspiring chefs, Chef Joe has three words of advice: "passion, passion, passion", as he says "without it you won't go far. With passion comes a willingness to learn, drive and skill. Care for your produce and do things the right way, even if it's harder. Enjoy the journey, listen, and learn."
Chef Maureen Cubbon
Chef Maureen (Mo) Cubbon is a Canadian-born chef and has lived in the Cayman Islands for over 18 years. She is currently the Director of the international consulting company Bestlife: a business that encourages food education through food-based experiences and other culinary adventures. 
Chef Maureen is very passionate about food and is a culinary entrepreneur. In 2013, she secured a first-place win in the Cayman Cookout Cook-Off, cooking for judges like José Andrés, Anthony Bourdain and Eric Ripert. Deeply ingrained in the culture of Caymanian food, in 2013 Maureen announced her concept of a 'Cayman Style Food Revolution' at TEDxSeven Mile Beach. She continues to be a culinary advocate as a coach for the Youth Services Culinary Team and Voluntary Ambassador for the Jamie Oliver Food Revolution. She also founded Seed2Plate: a government-school initiative that teaches students basic culinary techniques and about the origins of their food. 
Chef Nicky Hull-Saldanha
Chef Nicky Hull-Saldanha (also known as 'Capt. Ceviche') is a chef at The Outpost at Pedro St. James. Growing up in the small town of Aveiro, Portugal, as a teenager Chef Nicky discovered that he loved cooking, and decided to travel to explore his culinary passions further. Upon arriving to Grand Cayman in 2007, Nicky fell in love with the Island and started working at the Ritz-Carlton. After 3 years there, he moved to Cracked Conch, where he worked for 10 years. He then worked at the Outpost cooking the food he loved: ceviche, any form of salted cod, sushi, and fish stew such as bouillabaisse. Chef Nicky is now at new George Town restaurant, Unique.
In his spare time, Chef Nicky helps out students at UCCI who are interested in cooking; he also enjoys kitesurfing and swimming, as he says these activities keep him from ''turning into Gordon Ramsay''! Chef Nicky's advice to aspiring chefs is to ''work hard, have fun, enjoy your career and don't be scared to try new things. Trial and error will make you a better chef.''
Chef Stefano Franceschi
Chef Stefano Franceschi is well-known on Island for his authentic, Italian handcrafted ice creams, sorbetto and desserts. Supporting the local community has always been a main concern for him and locally grown ingredients are the tasty base for many of his cremeria creations. 
Armed with a strong background in pastry making (over 20 years to be exact!), Chef Stefano and his wife, Marcella, opened Gelato & Co.'s flagship location in Camana Bay seven years ago. Since then, they have grown their brand to include a global chain of locations in Puerto Rico, Aruba, Panama, and various locations across North America.  
Chef Luca Cocchieri
Chef Luca Cocchieri was born in a small town at the foot of the hills in the Veneto region of Northern Italy, and so did his passion for the kitchen and food! He moved around Northern Italy for his apprenticeship, growing his knowledge and skills while expanding his horizons from Switzerland to the USA. He moved to Cayman at 22 years old to work at Ragazzi for 6 months. He tracked the globe to broaden his experience and knowledge in the world of food. He returned to Cayman in 2012 working his way up to head chef at Ragazzi, until he reopened LUCA restaurant as Head chef.
Chef Luca's style is a blend of home tradition together with a modern twist, which makes his style quite a unique one.